Whether you're feeling that mid-week struggle or looking for a fresh perspective on your professional life, treat yourself  to these 10 quotes from the characters of NBC's Parks and Recreation.
Don't mind me, I'll just be over here continuing to wipe away the tears from last night's #ParksFarewell...
1. Quality Over Quantity
Trying to tackle too many projects all on your own? Remember Ron Swanson's wise, yet simple, words to live by...
2. Life Should Focus on Your Priorities
Aside from being the quirky, lovable, over-achiever of the Parks & Recreation department, Leslie Knope was the person we could all see ourselves looking up to one day. She made sure to always keep in mind that there are far more important things in life than petitioning for a new park. In her case, those important things included waffles but that's beside the point.
3. Stop Comparing Yourself To Others
Remember, it's okay if you still don't know where you want your career to lead you or, for that matter, if you still want to continue working in the same field. Dreams can change at any age and while it may be hard not to become envious of other people's successful careers, the only person you should be comparing yourself to is the person in the mirror.
April Ludgate had to remind Andy of this when he found himself feeling lost. Even April herself aspired to pursue a veterinary degree after already working a few years at the department.
Have confidence in yourself and surround yourself with supportive people that will help guide you in the direction you've always envisioned.
4. Why So Serious?
As Leslie Knope's (incredibly) supportive husband, Ben Wyatt was smart, passionate about all things Game of Thrones, and a true punster at heart. Even while managing political campaigns, attempting to finally place his professional failures behind him, AND becoming a father to triplets, Ben always made sure to find humor in the toughest situations. Let's not even get started on the celebrity status he achieved for himself through his jokes at the accounting firm!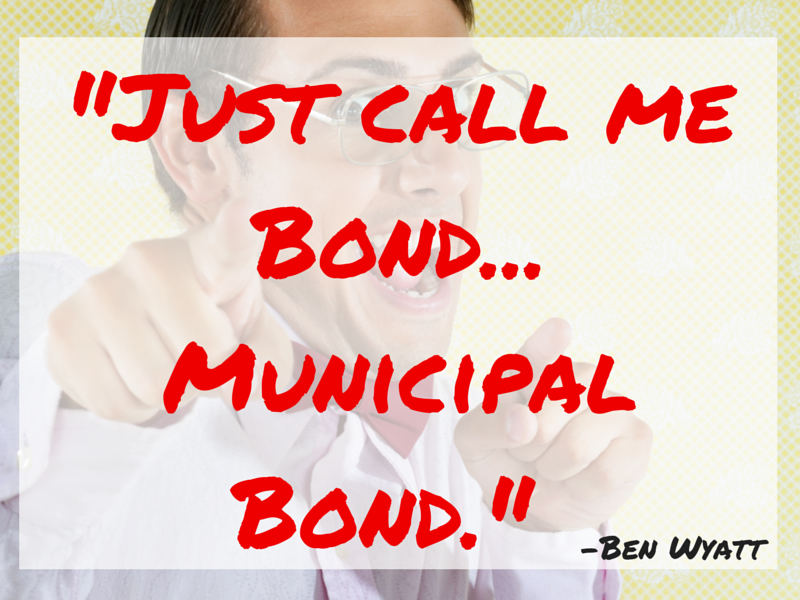 5. Add Some Structure to Your Workday
I'm not saying you have to become a slave to a to-do list but you can help eliminate the chaos of your work load by developing an actionable daily routine much like the guru of all things digital, Tom Haverford.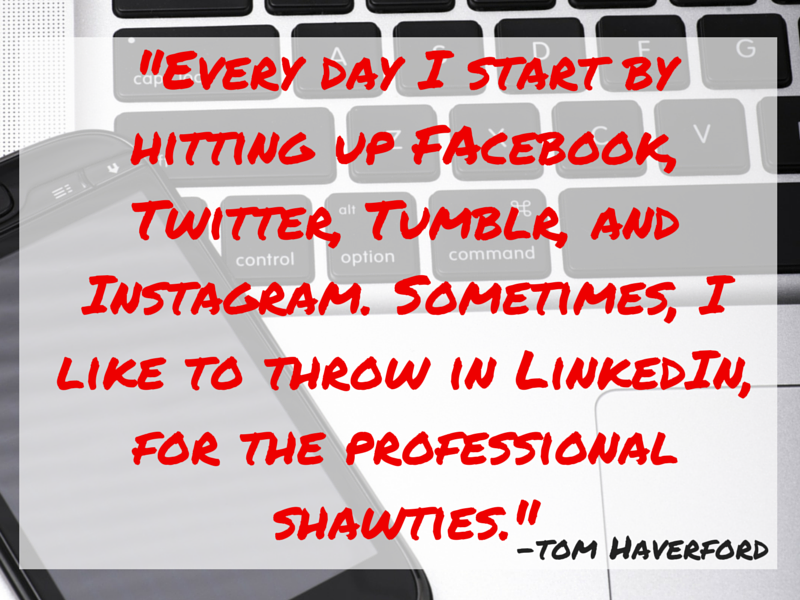 6. Be Optimistic
Today may be full of cloudy weather, but I assure you there are always brighter days ahead. Andy Dwyer hit rock bottom in the pit (yes, a real pit) and just a few years later he was living the dream as the host of his successful children's television show! Amazing things can happen when you stay positive!
7. It's Okay NOT To Please Everyone
Stay true to yourself and your goals, Donna Meagle never aimed to please others. Even while you're walking on egg shells, there will always be someone who will find something negative to say. Keep moving forward in whichever direction you decide to take!
8. Keep That Long-Term Goal In Mind
There will always be days where we ask ourselves, "What am I doing all of this for?!" Everyone has a different long-term plan and it's not a bad idea to remind yourself why all your hard work will be well worth it in the end.
By the way, there will always be a Gary Gergich that we will all have to deal with during our careers. Not again, Larry!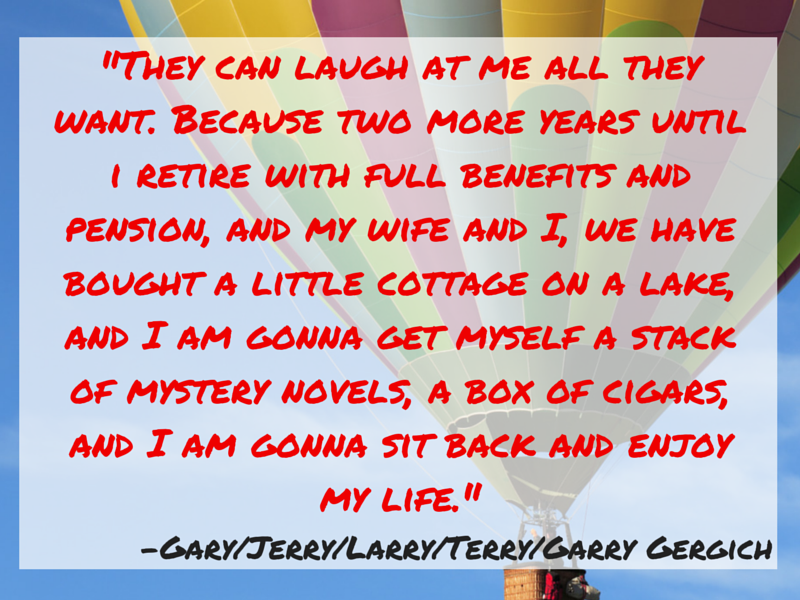 9. Stop. Collaborate. Listen.
To your team that is! It's okay not to know everything your coworkers know, in most cases this can create an opportunity to learn new skills from your team. Even the perfect Ann Perkins doesn't know it all!
10. Good Health is LITERALLY a Top Priority
For a lot of us, including myself, it's difficult not to bring work home or spend a weekend without thinking about all the things I have to get done next week. Working through lunch, stressing out about deadlines, and creating a workaholic mindset does nothing for your health and well-being. Aim to find that happy medium and put your health above all else. The results might just surprise you!
I hope that you were able to find some inspiration from the Parks & Recreation team because after all, "What makes work worth doing, is getting to do it with people you love."
Still doubting yourself? Repeat after me: "I'm ready!"
About the Author
Val Feore
Val Feore is a digital communications professional and entrepreneur spreading her marketing love and wisdom to the world throughout various industries. Follow Val on Twitter @valfeore.