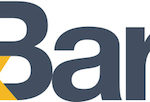 Website &Barr
WHO WE ARE:
We are a group of thinkers and doers who build lasting relationships by accomplishing amazing things together. We are a magnet for fresh-thinking professionals. We are a partner to diverse brands that provide innovative solutions that change people's lives.
If you thrive in a collaborative environment with professionals as invested as you are… If you're ready to be challenged… If you are eager to see just how far you can push yourself and us… Then we may have a spot for you.
JOB TITLE:  Group Account Director
REPORTS TO:  VP/Account Service
SUMMARY:
Responsible for direct supervision, profitability and Client relationship management on accounts managed.
ESSENTIAL DUTIES AND RESPONSIBILITIES
·   Provides strategic thought leadership for all accounts managed.
·   Ensures timely development and execution of plans, campaigns, and projects to assure growth and profit goals are achieved.
·   Provides account team leadership on accounts managed, including assignment of duties of account management team as well as oversight, goals/expectations and accountability of account team.
·   Plans, develops, and defends budget recommendations, work goals, measurements, and training requirements necessary to provide both quality and profitable service to Clients managed.
·   Executes duties and assignments as directed in compliance with Agency guidelines and objectives.
·   Assures that local Client relationships managed remain harmonious and that the Clients receive a quality of service which will encourage further growth and profitability in Client/Agency relationships.
·   Attends appropriate business/social functions which may enhance the image of the Agency, reveal growth opportunities, identify risks to the business, and solidify Client relationships.
·   Maintains awareness and controls situations which may lead to the risk of write-offs.
·   Maintains open and complete communications of Client issues with Agency management.
·   Meets regularly with VP/Account Service on Client status, issues, assigned team member performance, and profitability.
·   Assists VP/Account Service with new business initiatives, team training, account service tools and processes, and Agency team relationship growth.
·   Provides Agency team (account service, creative, media, DMA) leadership/motivation and conveys the vision and values of the Agency to the assigned Agency team.
·   Ensure that the team works in conformance with Agency policies and procedures.
·   Consistently demonstrates sound judgement and strategic thinking, in accordance with agency's mission, vision and values, and never sacrifices quality for speed.
QUALIFICATIONS
·   Bachelor's degree or equivalent from a four-year college or university preferred.
·   Ten plus years of account management experience required.
·   Advertising agency experience preferred.