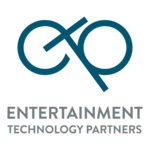 Website Entertainment Technology Partners
The Digital Designer executes the conception, design, and development of interactive email, and web applications. They are responsible for creating designs that engage current and potential customers in order to enhance the brands of ETP. This role collaborates with the marketing team to produce digital materials that will target customers to drive traffic and sales, achieve successful results in a timely manner, while ensuring identity remains consistent and on brand.
Normal activities include:
Execute day to day design and production of digital creative assets for webpages, emails and social media.
Create, design, and develop digital assets to support interactive campaigns including email templates, microsites, landing pages, GIFS, animations and other digital projects.
Uses quantitative and qualitative data to inform and inspire design decisions.
Creates intuitive and simple layouts for our brands based on best practices.
Design based on responsive layouts.
Convert conceptual design layouts into functional website design and HTML code.
Production support for video projects.
Bi-annual newsletter design.
To be a successful Digital Designer you must have the following: ​
Bachelor's degree (or equivalent experience) in graphic design, fine arts or advertising with a digital focus
Proven experience in design, graphic arts, and production in agency preferred
Significant experience in layout for digital content
Proficiency in Adobe Creative Suite (Photoshop, InDesign, Illustrator, Dreamweaver, and Flash)
HTML, HTML5, and mobile-responsive HTML for email
WordPress, Front-end Frameworks
UI/UX best practices
Experience in video design and editing is a plus