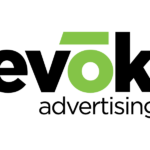 Website https://twitter.com/evokadvertising Evok Advertising
Ideas. Work. Results.
Take your career to the next level!
Central Florida ad agency, evōk advertising, is looking for an exceptional Interactive Art Director / Web Designer. This position is suitable for a creative professional with two to five years of professional interactive design experience. This position will design and assist in the development of digital projects for the agency and its clients.
The Interactive Art Director/web designer will have advanced knowledge of inspired, cutting edge design, with strong ideation, and conceptual ability. You will work in an open and collaborative team environment to produce innovative, thoughtful, and relevant work for our clients as well as leading design teams in shaping experiences across all platforms and creative deliverables. This position requires a strong background in strategy and design as well as project management and organizational skills.
Reports to the Creative Director and/or Associate Creative Director.
To be considered for this position, you must include a link to your portfolio of work.
Responsibilities/Requirements
●      Advanced Creative Cloud knowledge, Photoshop, Illustrator, Adobe XD, Premier, After Effects
●      Basic motion graphic, animation and timeline experience (Hype, Google Web Designer, HTML5, Photoshop Animation, etc)
●      Proven experience iterating quickly and communicating your ideas across different levels of fidelity
●      Proven experience designing for web accessibility (WCAG 2.0. A, AA, etc.)
●      Experience researching and analyzing pertinent client, industry, and technical matters, including leveraging the ability to problem-solve, prioritize, and manage multiple tasks simultaneously
●      HTML, CSS and/or JavaScript skills are a plus
●      The ability to problem-solve, prioritize, and manage multiple tasks simultaneously
●      Experience or understanding of User Experience and best practices in web design
●      In-depth and up-to-date understanding of mobile platforms, devices, and trends
●      Edit creative/social assets for optimization across channels, ensuring a consistent look and feel across assets (e.g. making gifs from preexisting video)
●      Helps establish and maintain the highest possible standards of production for all interactive/web, audio/visual and other digital materials produced by the agency.
●      Meets as needed with client service team members to ensure coordination between interactive advertising and marketing efforts.
●      Provides creative concepts and designs interactive/web ads, emails, websites and more, according to strategic plans provided by creative director/account executive, and by assignment from the creative director.
●      Meets with account executives/traffic manager/production manager/media as required to ensure timely, accurate completion of assigned projects.
●      Works with other art directors, copywriters and additional designated "team" personnel for successful production of creative work.
●      Monitors the quality of finished artwork and conceptual materials produced by internal and freelance artists as assigned by the creative director. Examines and approves finished art and conceptual material, and supervises alterations and/ or corrections.
●      Informs and advises the creative director on department business, including all creative and technical issues and requirements (hardware and software needs, upgrades, training).
●      Consults with the creative director, as well as copywriters, production, and account service personnel as necessary to achieve agency objectives.
●      Experience in working with eCommerce platforms and tools a plus (shopping carts, promotion engines, cross-sell, attribute-based navigation,  etc).
●      Performs occasional additional duties as deemed appropriate by the creative director.
Career Development
●      Drives the client's business forward through strong creative product
●      Ability to analyze and learn from both successes and failures
●      Creates meaningful results for the agency team and client
●      Takes direction from CDs and shows immediate progress on feedback
●      Stays current with regard to design and advertising trends, tools and practices
●      Stays current with trends in culture in general
●      Proactively seeks out improvement, training and growth opportunities
●      Exhibits a fun attitude and pride in the process of making and selling great work
Located in our Lake Mary, Florida corporate headquarters, just north of Orlando, this is a full-time salaried position with health benefits, PTO and ongoing education/training/support package. All qualified applicants will receive consideration for employment without regard to race, religion, gender, physical capability, sexual identification/orientation, national origin, or other protected class distinctions.