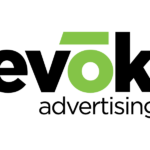 Website https://twitter.com/evokadvertising Evok Advertising
Ideas. Work. Results.
The Senior Copywriter is responsible for writing, editing and proofreading copy in the production of client work, as well as agency marketing. Working with the art director(s), the Copywriter provides original, strategic copywriting to be implemented across a variety of mediums, including print, digital, out-of-home, social media, etc. The Senior Copywriter is also responsible for collaborating with other members of the Creative Department in developing concepts and strategies for everything from full campaigns to individual project needs. Creativity and passion for your work is a must!
The Senior Copywriter works as part of the creative department as a whole to ensure projects are completed from start to finish, and are expected to be organized and efficient in their workflow to ensure edits are made in a timely manner. Senior Copywriters communicate with art directors as a team to produce copy that calls consumers to action and complements the advertisement's creative direction. Our open workspace and team structure inspires cooperation between creative and account service team members.
Reports to the Creative Director, or Associate Creative Director when Creative Director is unavailable.
Requirements:
A masterful knowledge of Microsoft Word and Apple keynote, as well as introductory training in Adobe Acrobat and InDesign are ideal. Minimum of five years of experience in a creative agency, as a freelancer, or in a similar professional writing position. Must have a portfolio or body of work from the past two years or sooner on hand for review. Great attitude and work ethic. We are a culture-first agency, so you must be a team player and ready to be part of a growing team in a fast-paced environment. Our copywriters are resourceful, organized, demonstrate out-of-the-box creative and exploratory thinking.
Responsibilities:
•       Works with art director(s) to develop ad campaigns and concepts of outstanding quality for interactive/web, print, broadcast, direct mail, out-of-home and other forms of promotion for agency and clients.
•       Oversees team of copywriters, freelance or F/T, as needed.
•       Writes ads that help to build awareness of client brands, products and product benefits and help to stimulate sales.
•       Strives for excellence in concept/copy, helping agency to gain recognition for excellent work in ad agency and business communities.
•       Oversees copy for creative product from inception through completion to ensure a high level of quality and maintenance of concept through approval of design.
•       Creates all advertising copy for approval, downloading into design/layout software, etc.
•       Researches clients' products/services/image to ensure ability to write accurate, on-target copy/concepts for assigned projects.
•       Works with the creative director to develop and maintain text style templates for the agency and all clients, to assure consistent brand identity across all media.
•       Assures that all copy is checked and proofread by [other participants in process – production manager/administrative assistant/copy editor] at the draft and final stages of each project, allowing a "fresh set of eyes" to examine the work.
•       Works to ensure copy/concepts serve the purpose of first and foremost promoting the client's brand image and/or selling their product or service, according to the strategic creative plan.
•       Assists in writing proposals, marketing plans, publicity, etc., as requested.
•       Assists in drafting company newsletter; oversees production of agency newsletter.
•       Contributes original material to agency blog on a regular basis.
•       Maintains current software skills compatible with the needs of other creative team members.
Located in our Lake Mary, Florida corporate headquarters, just north of Orlando, this is a full-time salaried position with a strong benefit, PTO and ongoing education/training/support package. All qualified applicants will receive consideration for employment without regard to race, religion, gender, physical capability, sexual identification/orientation, national origin, or other protected class distinctions.