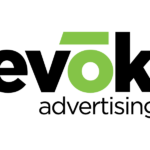 Website https://twitter.com/evokadvertising Evok Advertising
Ideas. Work. Results.
The Search Engine Optimization Strategist is responsible for day-to-day management and execution of natural/organic search engine marketing (SEO) campaigns. S/he uses search engine optimization (SEO) knowledge to assist clients and the agency in generating fully optimized content and content strategies to direct web traffic and customer interactions both independent and in tandem with integrated campaigns.
The SEO Strategist position requires at least 3 years search marketing experience, with a proven SEO track record. The SEO Strategist should possess a genuine desire to become an expert in the search marketing field and have at least 5 references of proven performance.  Knowledge and experience using SpyFu, WebCEO, Raven, SEOMoz, or other similar search marketing and analytic tools is required. S/he needs strong written and verbal communication and analytic skills, must be an excellent time and project manager and be detail oriented.
Reports to the CEO / Director of Digital Strategy.
Responsibilities: 
• Manages organic search marketing campaigns across multiple search engines and multiple geographies to ensure specific client and agency goals are met.
• Manages day-to-day organic search campaigns, including keyword generation, ad copy writing and testing, bid management, landing page optimization, budget management etc.
• Acts as the primary contact and subject-matter expert for organic search with both agency employees and agency clients.
• Researches, collects and analyzes data, leveraging internal and external resources and data sources to report on successes and actionable opportunities for paid and organic search programs.
• Prepares the SEO section of our monthly client reports within the Wordsmith for Marketing tool
• Generates and disseminates management reporting to ensure that the wider team is aware of campaign performance trends.
• Manages organic search strategies and tactics, keeping campaigns focused and within desired ROI performance expectations.