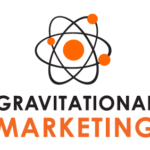 Website https://twitter.com/GoodGravityLab Gravitational Marketing
As an Advertising Account Supervisor with Gravitational Marketing you will:
Develop new business opportunities with existing clients by promoting and selling company products and services.
Motivate and push our members forward so they can reach their goals.
Conduct assertive strategic conversations with clients to ensure they stay the course, and provide strict recommendations
Prompt clients to increase and approve ad budgets.
Be a content expert and confident resource for our members.
Ownership of on-boarding new clients and provide customer service to assigned customer accounts.
Raise customer satisfaction by improving responsiveness and anticipating customer needs.
Be a liaison between clients and our Digital and Traditional media team.
Clarify and simplify our program for members so they can be successful.
Assist in planning quarterly meetings.
Work on special projects and assignments.
Do whatever is necessary to get the job done.