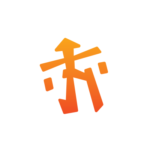 Website Hawkers Asian Street Fare
Hawkers' is currently seeking a Marketing Director who is responsible for supporting the mission, vision, and values of Hawkers Asian Street Fare through all that he/she does in their role every day, the Marketing Director will be instrumental in the collaboration, planning, and implementation, of all traditional and digital marketing efforts. The ideal candidate will be responsible for designing, creating, project managing, and delivering marketing programs to support the growth and expansion of company products and services.
Major Responsibilities:
Contribute to strategic planning sessions with team
Effectively build marketing plans and budgets
Manage a team of designers and producers as department lead
Have thorough understanding of brand development and be able to maintain brand integrity
Evaluate and prioritize marketing efforts based on projected returns and budgets
Independently able to design and organize marketing campaigns including tracking their effectiveness
Produce copy for use in marketing collateral pertain to positioning of our product
Have working knowledge of public and media relations
Create email templates, and load email templates into e-marketing tool, align data set and distribution of emails
Manage all social media platforms in a timely and effective manner consistent with the brand
Coordinate and project manage all promotional and marketing materials
Maintain existing website including being able to control updates and additions as required
Coordinate trade show & event logistics
Evaluate tools and technologies that will assist in management of emerging media channels
Various other marketing projects as needed
Authority:
The Marketing Director acts within Company policy and applicable federal, state and local legislation to do whatever is necessary to carry out the mission of the Company; however, without the approval of the Owner may not:
Neither commits the Company to any budgeted expenditure in excess of $500 nor sign any lease contracts or legal agreement
Dispose of any capital asset
Revise the organizational structure of any department/area
Enter into a relationship with any employee, which may have or appear to have an adverse effect upon his/her, ability to carry out his/her responsibilities
Requirements:
Bachelor's Degree required
At least 5 years' experience in marketing
Working knowledge of the landscape of email marketing, social media marketing, and PR
Proficient in use of Adobe Illustrator, InDesign, Photoshop (Portfolio of work preferred)
Proficient in use of computer software including Word, Excel, Outlook, and PowerPoint
Experience in marketing strategy and marketing plan development & execution
Proficient in spelling, punctuation, grammar and other English language skills
Must be comfortable in an independent working environment and be able to take full responsibility for projects and tasks
Additional Requirements:
Must be able to continuously see. Must be able to frequently stand, walk, view computer monitors, give & receive oral communication, bend, squat, reach above shoulder level, and discern color. Must be able to occasionally sit, type, and make fine discriminations in sound
Must be able to regularly lift/carry up to 20 lbs.; occasionally lift/carry up to 40 lbs.