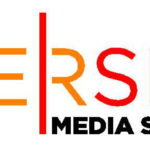 Website Intersect Media Solutions
Intersect Media Solutions is a media planning & placement agency
Job Description
The Digital Media Strategist has day-to-day responsibility for assigned accounts and is expected to be familiar with all account details as they pertain to buying and implementation activities. The Digital Media Strategist is expected to have an understanding of the client's overall business and marketing objectives. In this role, you will develop, recommend, execute, evaluate, optimize and report on digital media plans with oversight from the Digital Media Director. The Digital Media Strategist should be able to work fairly independently once given project parameters, goals and budgets to develop sound recommendations with clear rationale.
The Digital Media Strategist is expected to have a strong working knowledge of the digital media space. You have a passion for brands, media, ideas, and stay up to date on the latest news and innovations going on in media. You spend time with media partners understanding their offerings in detail, and are up to speed on all the intricate tactics available to brands today – from new platforms, to new targeting opportunities.
The Digital Media Strategist is expected to be an active participant on the business; consistently engaged and contributing ideas and insights that will benefit our clients.
Key Areas of Responsibility
Media planning and buying, execution and reportingPartner with the Digital Media Director in the development of client digital investment strategy (across display, video, mobile, email and content distribution)
Participate in brainstorms as necessary to kick off plan and consideration set development
Develop RFPs and oversee the submission process with media partners
Assess vendor proposals and provide input into media partner selection and rationale
Generates insertion orders within internal systems tool to reserve advertising space and is responsible for accuracy of plan details and confirmation of delivery
Traffics creative and tracking tags and ensures flawless implementation
Maintains media budgets and changes to media plan post implementation
Keep abreast of all delivery issues; know when to escalate discrepancies to supervisors
Manages day-to-day communication with key partners
Manage campaign performance and optimizationAnalyze and report on tracking and campaign results
Work in conjunction with billing coordinator on billing and invoicing
General understanding of all available digital media tactics
Client & Internal Relationships:
Assist Digital Media Director in advising clients on the best ways to integrate digital media into their advertising and marketing programs
Assist Digital Media Director in growing business opportunities within current clients
Keeps up with the latest trends in media
May be responsible for informing client/team of new opportunities or issues
Participates in face-to-face client and vendor meetings (may require some over-night travel)Manage client interaction as far as buy details are concerned (rates/costs, deadlines for asset delivery, launch timeline, etc)
Continually vet out opportunities to ensure our clients are remaining competitive
Builds positive relationships with internal and external teams
Strategic Thinking & Leadership:
Share new and relevant advertising opportunities in written and verbal form to the media department
Assess problems and concerns in a systematic, logical and rational manner
Proactively resolve issues and know when to escalate
Capable of managing multiple deliverables and ability to seamlessly transition among them
Communications Skills:
Writes in a clear, compelling and concise manner
Organizes ideas and information logically and sequentially
Assists in the development of media presentations and tactical POVs
Develop client reports that are clear, compelling and persuasive
Experience/Knowledge Required:
1-3 years of media planning/buying experience, including at least 1 year focused on digital
Participation in at least 1 planning cycle and development/implementation of at least two media plans
Proficient with numbers and budgets
Thrives in a fast paced environment; can adapt buys due to changes in client objectives, priorities or budgets while minimizing impact on project momentum
Strong analytical skills, including ability to relate results to client business objectives
Strong time management and organizational skills
Ability to think on your feet
Ability to perform analytically and creatively
Experience using DoubleClick ad serving technologies
Required PC proficiency and solid working knowledge of Microsoft Office (MS Word, Excel, PowerPoint)
Company Benefits:
Vacation and sick leave provided. Medical insurance partially covered. Life and Disability insurance 100% covered. Several holidays and birthday off. Great 401k benefits! Snacks and coffee provided. Great co-workers! Great office location!
EOE, Drug Free Workplace
*Coolest Office Spaces in Orlando Honoree
*Orlando Sentinel Top 100 Companies