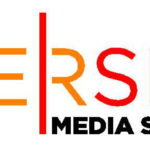 Website Intersect Media Solutions
Intersect Media Solutions is a media planning & placement agency
Position Description
The Integrated Marketing Manager (IMM) will serve as the primary contact for day-to-day activities of a major corporate retailer that has office locations primarily in the southeast with five regional marketing divisions. The position is responsible for leading a team that provides guidance and sound marketing recommendations. This position will also assist in helping the retailer with planning as well as providing innovative solutions for the client. This includes all activities ranging from client services, project coordination through execution and from strategy implementation to solution delivery. The IMM ensures that solutions provided meet the agency's standards and are on strategy with the client expectations. The IMM will provide assistance in the areas of print marketing, direct marketing, digital marketing, customer relationship marketing, data driven marketing, testing and analysis.
The role of Integrated Marketing Manager is to drive the client's business forward by providing alternative solutions that work together with the client's objectives.
Responsibilities:
Lead, coordinate and manage the day to day activities necessary to meet client needs. Provides leadership within the agency on behalf of the client and coordinates all client requests.
Strategic planning, analyzing and evaluation of information and agency output relevant to client needs.
Understands the components of marketing and advertising strategies and applies them in making decisions.
Recognizes client needs and relates those needs to work plans.
Generates innovative, creative ideas and solutions.
Identifies congruencies and shared best practices for potential streamlining opportunities.
Develop workable budgets, strategies and realistic time tables for the client.
Collaborate with the VP Strategy, VP Operations and Digital Media Director on preparation of strategic recommendations, tactics and execution for the client.
Monitors all budget, research and placement activity on the account and communicates status of each project to appropriate agency and client personnel.
Maintains communications with appropriate agency and client personnel to ensure positive workflow.
The ability to direct and coordinate the activities of others; to motivate and inspire others; to assign and delegate work to others; to control and monitor the work of others.
Controls work flow and its progress.
Delegates tasks and offers direction and support.
Collaborate with others to generate strategic and innovative work. .
Sets an example or model for work effort quality.
Job Requirements
May require minimal overnight travel (<25%)
Position reports to VP, Strategy.
This position may have indirect reports.
Education Required
Bachelor's degree
Years of Relevant Experience
5+ years of relevant experience – can include media, marketing, advertising, account management.
Knowledge, Skills, Abilities & Competencies
Must be passionate about advertising and the digital space.
Embody a competitive spirit for both the agency, our clients, and doing innovative work.
Confident and authoritative while also genuine and authentic.
Being able to form tight relationships internally and externally.
Good intuition.
Experienced and tactful communicator.
Ability to communicate complex information in easy-to-understand terms.
Diplomatic in providing strong POV and making difficult decisions.
Able to work with broad spectrum of people – senior to junior level, multiple mindsets.
Skilled in presenting to senior level clients and large room of people.
Ability to inspire people to do great work.
Ability to sell a point of view or ideas through storytelling.
Ability to manage multiple client levels and navigate diverse client agendas.
Company benefits:
Vacation and sick leave provided. Medical insurance partially covered. Life and Disability insurance 100% covered. Several holidays and birthday off. Great 401k benefits! Snacks and coffee provided. Great co-workers! Great office location!
EOE, Drug Free Workplace
*Coolest Office Spaces in Orlando Honoree
*Orlando Sentinel Top 100 Companies