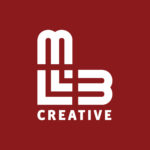 Website MLB Creative
Overview
The Web Developer at MLB Creative is responsible for providing technical support for all of our digital projects, both current and upcoming. You're a creative problem solver who collaborates with our strategic and creative teams to provide solid technical solutions to our clients.
This position is located in our downtown Orlando, FL office.
Responsibilities
– Provide technical planning and back-end / server-side support for existing / new digital projects
– Advise Strategic and Creative team members on technical matters
– Administer any Content Management Systems currently deployed on existing projects
– Work closely with the team to develop and shape the digital strategy for our projects
– Write clean, stable, reusable code
– Identify opportunities to improve on all phases of development processes
– Research and share industry best practices, trends and innovation
Requirements
– 4+ years development experience (PHP, .NET, etc)
– Experience with other open source CMS platforms (WordPress, Expression Engine, etc.)
– HTML, CSS, JavaScript (primarily jQuery or Zepto.js for Mobile) development experience
– Some experience with systems administration, web server configuration (Apache/Nginx/Gunicorn), database server management (MySQL/PostgreSQL) and other common web stack services
– Experience with version control systems
– Experience with MacOS, Adobe Creative Cloud and Adobe XD
– Have experience working with small to medium‐sized teams
– Communicative and clear under tight deadlines
– Portfolio of sample work
– Must Love Dogs!
Bonus Points
– Experience with PHP Frameworks (Cake, Zend, Codeigniter, Symphony)
– Experience with responsive development for tablet and mobile devices
– Experience with Drupal
– Experience with Memberpress, Teachable, etc
– iOS, Android development
– Experience with 3rd-party APIs (Twitter, Instagram, Facebook, Google Maps)
Working at MLB
We're a passionate group of thinkers, artists, techno-philes and strategists who are crazy about what we do; delivering great creative experiences and engaging design to consumers that generates amazing growth for our stable of loyal clients. We offer a competitive salary, paid federal holidays, paid personal time off and cover 50% of health insurance premiums. Our open plan office is in a large loft in downtown Orlando.
Please send resume and portfolio / links to jobs@mlbcreative.com.