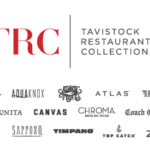 Website Tavistock Restaurant Collection
We are currently looking for a talented, highly motivated Senior Graphic Designer with an eye for detail and an appreciation for the exceptional quality and level of service we deliver. This role will be responsible for leading the creative development of menus, point of sale marketing and advertising materials for the Tavistock Restaurant Collection.
RESPONSIBILITIES:
Serve as the creative lead on all restaurant brands under the Tavistock Restaurant Collection umbrella, as well as corporate branding
Lead and direct creative graphic design projects from concept to completion
Follow brand identity guidelines for both design and copy for all concepts
Ensure that visual communication standards, set by the brand guidelines, are met across all media
Oversee copywriting standards, unique to each concept, to ensure brand consistency in messaging
Prioritize graphic design projects and workload while determining deadlines (from first draft to final) with Brand Manager and Director of Marketing.
Serve as the creative lead on brand photography and styling
Supervise art direction for photo shoots – determining mood and style needed, working with
Marketing Manager on the shot list, food, and environment styling when needed
Identify and direct all creative support such as freelance designers, copywriters, and digital designers to develop creative concepts and executions
Oversee menu design
Create promotional, collateral and advertising materials
Develop concepts for holiday and promotional campaigns for all concepts across all platforms
Create upscale group dining materials
Develop and/or direct new brand identity, including but not limited to new concepts and rebranding of existing concepts and campaigns
Work with the marketing department and company leadership to provide creative concept advisement as needed
REQUIREMENTS
Bachelor's degree in Graphic Design, Fine Arts or similar field strongly preferred
5+ years of design experience preferred
Advanced level proficiency in Adobe Creative Suite: InDesign, Photoshop and Illustrator
Experience with graphic animation and video editing
Experience with strategic brainstorming, campaign development, and creative execution
Self-motivated and organized with great attention to detail
Flexible and positive attitude with the ability to re-prioritize projects and meet expectations in a professional manner
Must be able to work in the office during standard business hours
Preference will be given to those candidates with restaurant and/or hospitality experience
EOE
Tavistock Restaurant Collection operates 20 boutique restaurants and entertainment venues with a growing portfolio of innovative food and beverage venues throughout the United States. TRC's casual, upscale and fine-dining restaurants brands include Abe & Louie's, Atlantic Fish, Atlas, Blackhawk Grille, Boxi Park, Cafe del Rey, Cañonita, Canvas Restaurant & Market, Chroma Modern Bar + Kitchen, Coach Grill, Joe's American Bar & Grill, Napa Valley Grille, Park Pizza & Brewing Company, The Garden Room, Timpano, and ZED451. TRC's hospitality business stems from its parent company, Tavistock Group, a private investment organization rooted in the service sector among other global luxury brands.