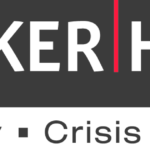 Website tuckerhall Tucker/Hall Inc.
Strategy - Crisis - Issues
Role:
An experienced Account Supervisor responsible for developing, managing and implementing targeted, proactive media relations strategies. This position is based in the Orlando area and requires the ability to work in a fast-paced environment while managing sophisticated communications challenges including public affairs communications strategies/plans covering local, statewide and national issues, and managing crisis communications as needed.
Qualifications:
Minimum 5 years of experience
Must have held a position as an account manager or account supervisor within a well-respected public relations or public affairs firm or a leadership role in a non-profit, healthcare or government agency
Develops, manages and implements targeted, proactive media relations and public affairs communications strategies
Identifies and responds to journalists' requests for information as appropriate
Serves as public spokesperson when appropriate
Strong knowledge of digital content and social media landscape
Must be ambitious, self-motivated, entrepreneurial and collaborative
Able to work with multiple clients and projects
Excellent writing and verbal skills
Strong people, relationship-building and project management skills
Knowledge of and commitment to Florida
Bachelor's degree in public relations, journalism, public policy, political science, economics, law or history from a top university
The Company:
Tucker/Hall is one of Florida's leading public relations/public affairs firms.  We work with Fortune 500 corporations, large government agencies and non‑profits, and other growing organizations.
If you want to be part of an excellent team of professionals while working on exciting and intellectually challenging client projects, Tucker/Hall is the place for you.
We offer career advancement opportunities, training, competitive salary and benefits and flextime. For more information, please check out our website at www.tuckerhall.com.
Send resume and three writing samples to lgoldsmith@tuckerhall.com.