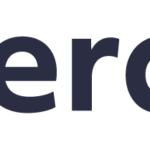 Website Vera Creative
Creativity on Purpose
About Vera Creative:
Vera Creative is a human-centered creative marketing agency that shapes the future of social equity through design, strategic communication, and community engagement. We take a purpose-driven approach in both our partnerships and in the way we create. We keep our finger on the pulse. Whether we're working with a government agency, a non-profit, or a commercial business—our value goes beyond what your typical agency can offer. We don't just bring brands to the culture; we build a culture around brands.
Check us out on social to learn more about us:
Instagram: https://www.instagram.com/veracreativeinc/?hl=en
Facebook: https://www.facebook.com/VeraCreativeInc
https://www.veracreative.com
Overview
This is a full-time position based out of our Orlando office (Downtown)
This position will be a remote/in-person hybrid with the requirement of attending occasional in-person meetings.
Our ideal candidate is a go-getter, a self-starter, and a student of their craft.
Responsibilities
Create engaging, print, and digital (social, web, email) assets with an emphasis on visual storytelling.
Collaborate with the creative team to define and design innovative solutions for a wide range of web projects.
Possesses an ability to remove personal ego from the design process to design with people, not for people.
Execute vision provided by leadership, ensure quality control, and produce in a timely manner
Present creative concepts and solutions by studying information and materials.
Turn data from research reports into compelling visual stories.
Reports directly to our creative director and works closely with our copywriter, the rest of our team, as well as work independently to provide creative, strategically sound solutions for the client, the Vera Creative brand, and other Vera-related projects.
Provide opportunities to elevate our visual presence on social media while maintaining brand consistency.
Create print marketing materials such as flyers, banners, bus ads, billboards, and more.
Digital asset creation such as web assets, social posts/stories, presentation decks, email newsletter layout, and more.
Assist and support other departments such as outreach, web dev, and strategy
Ensure projects are completed with high quality and on schedule.
Prioritize and manage multiple projects within design specifications
Perform retouching and manipulation of images
Requirements
Report to creative director
Expert knowledge of Adobe design suite, Google Suite
BS degree in graphic design or equivalent experience in the field
Ability to take constructive criticism and change direction when needed
Curious and innovative about the latest trends and best practices in design
Strong attention to detail, creative insight, and working efficiency
Ability to work independently and as part of a team
Conceptualize, develop, and produce exceptional designs for assigned projects
Demonstrate compliance with branding guidelines
Ability to demonstrate artistic, typographic, spatial reasoning, and layout skills.
Be able to back up and defend your work with client research and design-related rationale.
Maintain and organize creative assets and design files in the internal shared drive
Excellent communication skills
A true student of their craft
Bonus Points
Motion graphics and animation
UI design
Illustration
Qualifications
3+ years of professional design experience.
Communication is key. We'll need you to come to the table with strong verbal, written, presentation, and interpersonal skills. You're expected to practice proactive communication every step of the way.
You've got a knack for making consistently great decisions on your feet.
You've got acute attention to detail and a strong work ethic.
You possess a general understanding of the advertising industry, including basic industry terms, trends, and tactics.
You're self-motivated and are able to complete tasks with minimal supervision once you have what you need.
Analytical and critical thinking is second nature for you.
You possess the ability to problem-solve, take action, and react in a professional manner while under pressure.
Come as you are
Vera Creative is a progressive, open-minded meritocracy that puts people and equity first. Vera Creative is also an equal opportunity employer provider and committed to creating a diverse environment. Vera Creative considers all applicants without regard to race, creed, color, national origin, ancestry, age, marital and family status, disabilities, sexual orientation or preference, veteran status, or any other classification protected by state, federal, or local law.