AAF-Orlando Ad Help Day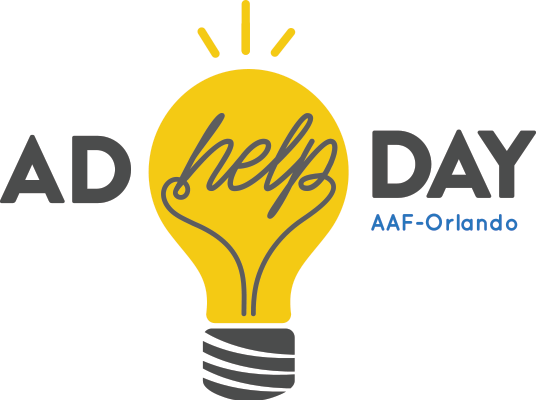 The goal of Ad Help Day is to connect nonprofit organizations in need of advertising and marketing assistance with our members who are willing to volunteer their time and expertise. If you are part of a nonprofit organization and in need of marketing advice or strategy, social media help, graphic design needs, or perhaps an audit of your organization's website, then please register below.
Volunteers & Nonprofits:
Deadlines
Nonprofits: April 16, 2018
Volunteers: April 20, 2018
Register
Event Information:
Date: Saturday, April 28, 2018
Location:
Credo Conduit
1001 N Orange Ave
Orlando, FL 32801
Event Itinerary
8:30am Nonprofits Check-In
8:45am Volunteer Check-In
9:00am Introduction
9:15am 1:1 Consulting with Industry Professional
11:45am Lunch
1:30pm Event Concludes (and you'll feel accomplished) 🙂
Sponsors
For sponsorship information, please email publicservice@aaf-orlando.org
Registration
Now accepting nonprofits and volunteers for Spring 2018.