AAF-Orlando Ad Help Day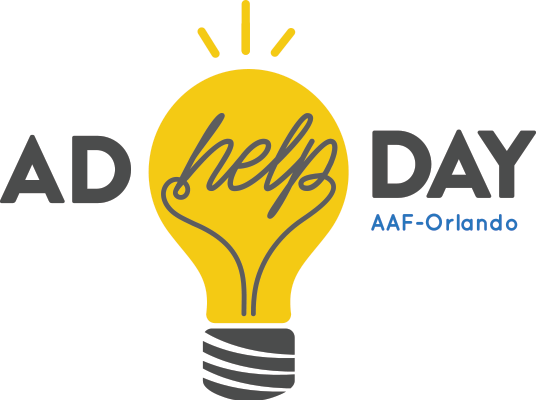 The goal of Ad Help Day is to connect nonprofit organizations in need of advertising and marketing assistance with some of our members who are willing to volunteer their time. If you are part of a nonprofit organization and in need of marketing advice or strategy, social media help, graphic design needs or perhaps an audit of your organization's website, then please register below.
Volunteers & Nonprofits: Please register below.
Signup Deadline:
Nonprofits: April 17, 2017
Volunteers: April 21, 2017
Event Information:
Date: April 29, 2017
Location: Coming Soon
Registration
Now accepting nonprofits and volunteers.