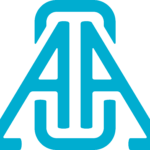 Website https://twitter.com/insideAOA AOA
Leaders in immersive experience design.
JOB DESCRIPTION
We are looking for a creative print designer to ideate and execute print designs for a variety of applications. As a Print Media Designer, you will collaborate with the creative team, create digital layout/editorial design mockups, develop critical presentation packages, create printed branding styles, and oversee the final printing process prior to being sent to our Fortune 50 client base.
To ensure success as a Print Media Designer, you should have a creative vision for the printed material, a knowledge of what is current, an ability to create slick, readable content, have the ability to be concise and yet thorough, and have a good understanding of color calibration and technical printing standards. A skilled print designer should have a keen eye for detail and be able to create designs for a variety of printed mediums.
RESPONSIBILITIES
 Collaborating and brainstorming with the creative team to define design briefs and requirements.
Researching concepts, designs, reference material, and similar work.
Rendering and presenting design mockups for revision and feedback.
Implementing feedback revision and creating final designs for printing.
Reviewing and proofreading designs to ensure that copy, layout, and dimensions are print-ready.
Overseeing the printing process to ensure color quality and consistency.
Managing the timelines and workflow of print design projects, particularly for client deadline needs.
Communicating updates, feedback, and issues with the clients, managers, and the creative team.
Maintaining the brand's consistency across all designs and printed materials.
Keeping up to date with the latest design trends, techniques, and printing standards.
QUALIFICATIONS
Bachelor's degree in graphic design, visual arts, or related field (focus on editorial design and print media preferred)
A minimum of two years' experience as a dedicated print media designer or a similar role.
A strong portfolio of print design work.
Proficiency in design software such as Photoshop, Illustrator, and InDesign. Must be a super user of these programs.
Good knowledge of print standards such as G7, GRACoL, and SWOP.
Experience in producing a range of printed materials including catalogs, textile prints, and magazine designs.
Excellent time management and organizational skills.
The ability to manage multiple design projects and perform under pressure.
Exceptional verbal and written communication skills, with team work & humility at the forefront.
Willingness to learn new design software and techniques.
Comfortable with long hours, nights, weekends and the typical deadline-based environment that is common in the entertainment industry.
REPORTING RELATIONSHIP
Reports to the CCE and CEO.
PROVIDED TOOLS
This position is provided with computer, software, workspace and cell phone reimbursement. Any driving done for business purposes will be reimbursed at the current IRS rate.
APPLICATION INSTRUCTIONS
Submit a copy of current resume via e-mail (PDF only): careers@insideAOA.com Provide a minimum of (2) work references and portfolio.