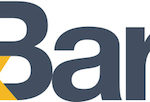 Website &Barr
WHO WE ARE:
We are a group of thinkers and doers who build lasting relationships by accomplishing amazing things together. We are a magnet for fresh-thinking professionals. We are a partner to diverse brands that provide innovative solutions that change people's lives.
If you thrive in a collaborative environment with professionals as invested as you are… If you're ready to be challenged… If you are eager to see just how far you can push yourself and us… Then we may have a spot for you.
JOB TITLE:
Account Executive
JOB SUMMARY:
Primary Client contact on day-to-day development and implementation of marketing communications programs, including advertising campaigns and production projects.
ESSENTIAL DUTIES AND RESPONSIBILITIES:
·       Is the voice of the Client at the Agency, and as such develops in-depth expertise on the Clients' business and industry, including current competitive information, industry trends and overall technological advances
·       Builds relationships at appropriate Client level, establishing rapport and credibility based upon trust, delivery and expert counsel
·       Ascertain Clients' needs and effectively communicates them back to both the Client and Agency teams
·       Develops proactive business building ideas for Client and Agency
·       Uses market research information to evaluate and direct advertising campaigns
·       Coordinates the development of advertising activities in accordance with Client objectives, timelines and budgets, with internal departments including offline and online media, digital marketing and analytics, creative, and production
·       Submits weekly status reports and meeting agendas to Client, as well as meeting conference reports
·       Represents Account team at photo and broadcast shoots
·       Manages advertising and production budgets, estimate approval, and Client billing
·       Manage on-going training and development of direct reports
·       Works with supervisor to manage account P&L and ensure profitability of account
·       Consistently demonstrates sound judgement and strategic thinking, in accordance with agency's mission, vision, and values, and never sacrifices quality for speed.
QUALIFICATIONS:
·       BA/BS degree in related field preferred
·       3-5 years of account management experience required
·       Agency experience preferred