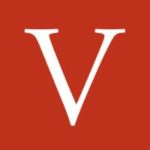 Website ValenciaJobs Valencia College
Valencia College is now hiring a Public Relations Coordinator to
Join Our Team!
Valencia College is now hiring a Public Relations Coordinator to join the Public Affairs and Marketing team.
In this role you will work closely with the public relations director to provide support with media relations, social media and multimedia storytelling. This will include developing and executing communication strategies that result in increased understanding and support of Valencia's mission, and that also integrate with marketing and student engagement objectives.
At Valencia College, it's more than just a job. We understand the importance of fostering a collaborative environment and achieving a true work/life balance.
Join one of the largest community colleges in Florida, recognized as one of "The Great Colleges to Work For" by The Chronicle of Higher Education, and the inaugural winner of the Aspen Prize for Community College Excellence, take the first steps by completing and submitting an online application for this position. There are plenty of places to find employment, but at Valencia College, you'll find fulfillment.
The ideal candidate will have:
A Bachelor's degree from a regionally accredited institution preferably in public relations, communication, journalism or related field
Two years of experience as a media relations professional or in a newsroom
Experience in writing news and feature articles within tight deadlines (published clips/portfolio required)
Experience in coordinating social media projects and working within deadlines
Must be able to work a flexible schedule, including occasional evenings or weekends, as needed
Must be able to travel to multiple campuses and locations and have a valid driver's license, reliable personal transportation and proof of automobile insurance
A demonstrated commitment to equity and inclusion
Please click here for a complete job description.
Valencia's Total Rewards package, features:
Free medical, dental benefits and paid life insurance premiums
Generous paid time off – vacation leave, sick leave, personal days, spring break, winter break, and other holidays
Florida retirement membership
YMCA membership benefits
Educational and Professional development opportunities for you and your dependents and so much more….
Moreover, we believe you will appreciate the commitment to work-life balance plus the inspiring, motivating, and teamwork-oriented environment that we enjoy every day.
Location: Orlando, FL 32811 – West Campus
Valencia College has campuses conveniently located throughout Central Florida that are accessible by local freeways, expressways and surface streets. But the convenient commute is just part of the appeal.
As one of the fastest growing cities in America, Orlando offers just the right mix of laid-back Florida lifestyle and the amenities of a big city, making it a great place to live and work.
Department: Public Affairs and Marketing
Salary: $34,296 to $ $44,584 per year
Closing Date: Wednesday, May 15, 2019 at 7:00pm EST.
If this opportunity sounds inspiring, please complete and submit an online application at https://bit.ly/2Gvmmom along with a cover letter, resume, and published clips or a portfolio to be considered for this position.
EOE M/F/Vets/Disabled
To apply for this job please visit bit.ly.