What better way to celebrate Small Business Appreciation Week (May 2–8) than by rounding up some of our favorite Orlando spots! These small businesses are extremely engaged with their community and always know how to keep things interesting. Whether that's by promoting a new collaboration with another local vendor or using their space to host markets and live events. These 10 local businesses ranging from food and coffee to handmade goods and furniture all deserve your support! 
Food
The Pizza Slut
@itsthepizzaslut is taking the Orlando popup kitchen circuit by storm, and we love to see it. Popup locations are shared on social, along with teasers for potential collaborations, flavor polls, and the occasional giveaway!
Kelly's Homemade Ice Cream
A staple to the Orlando community, @kellyshomemadeicecream now has three different locations. They always share the specialty flavors for the month on their Instagram feed and stories. There are even collaborations with other local sweet spots like @gideonsbakehouse. Don't miss out when they advertise their discounted $5 pints when the month is over! It's a great tactic to encourage a last-minute rush to find your favorite specialty flavor before it's gone!
À La Carte
Think of @alacartorlando as a place for different food truck residencies. These rotate out over time, but right now you can find @pokekaiofficial, @smokeanddonuts, @swededishtruck, @dulce_pecado305, and @steakiteasytruck. À La Carte partners with their street food counterparts to run giveaways and promos. Check out the one above!
Chicken Fire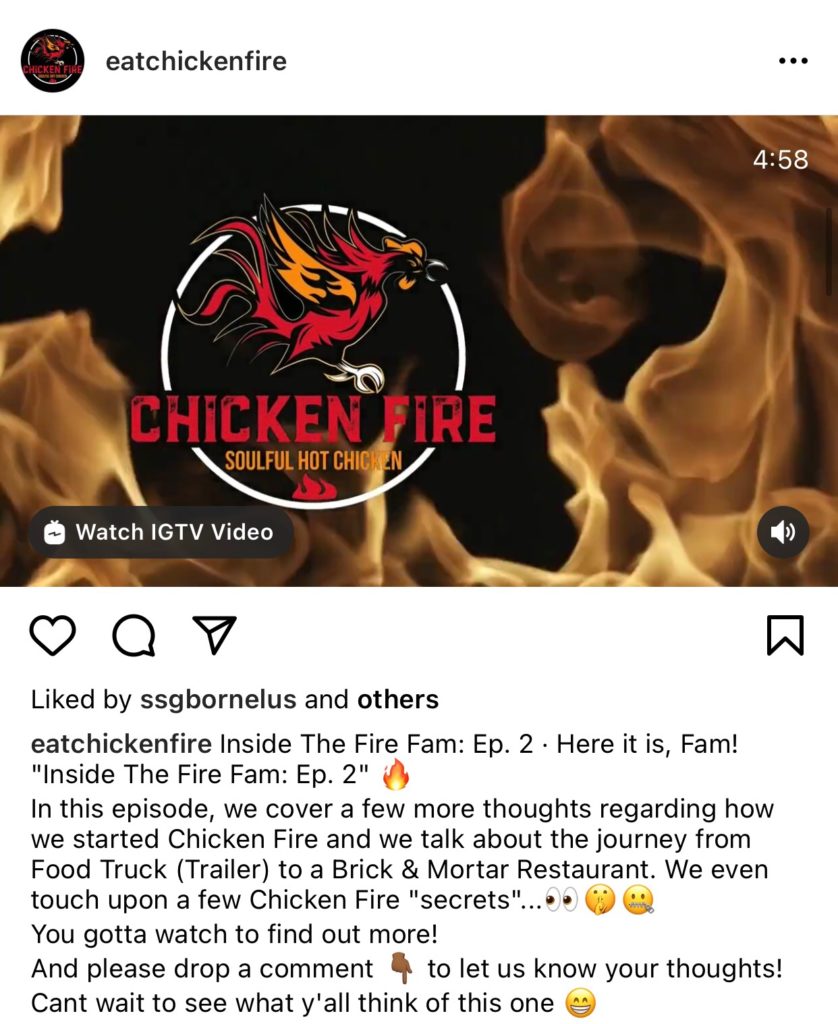 What started as a food trailer in October of 2019 turned into a brick-and-mortar location off East Colonial by the fall of 2020. @eatchickenfire is the best spot for soulful Nashville hot chicken, and they have built a steady following on Instagram racking in 13.9k followers. They've even launched a weekly short-form reality docuseries that you can catch on IGTV for behind-the-scenes content!
Lobos Coffee Roasters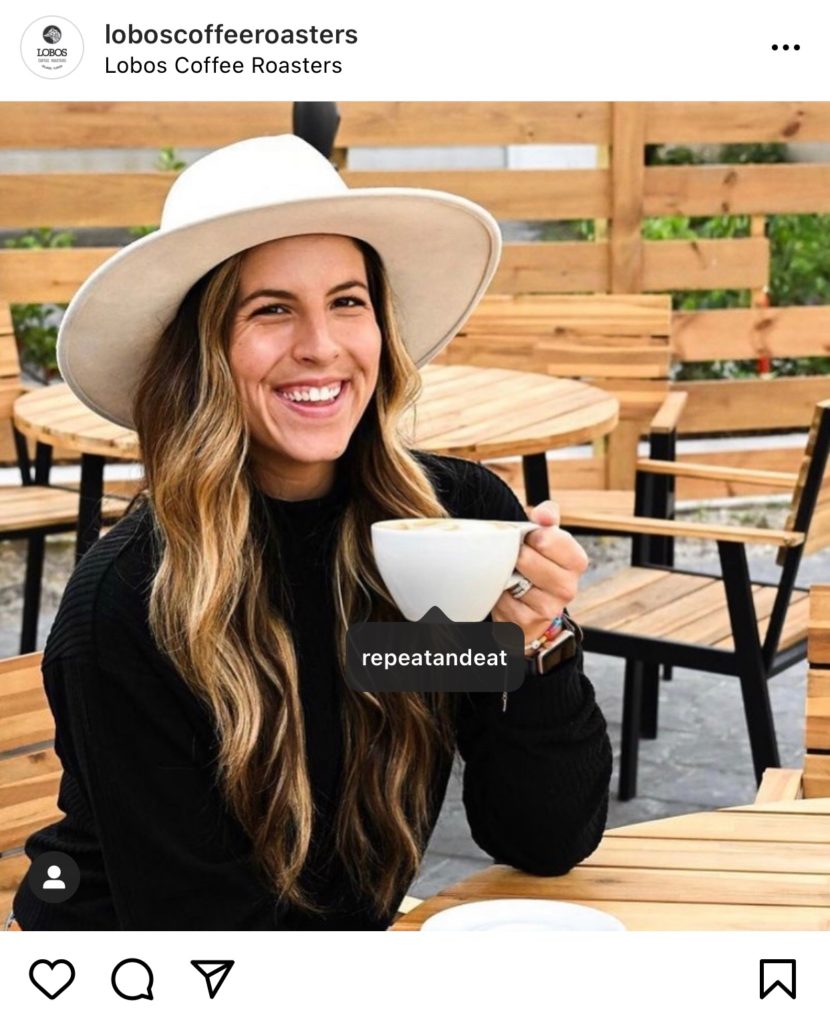 The new kid on the block, @loboscoffeeroasters opened its doors late fall of 2020.  While there is no shortage of coffee in Orlando, Lobos is quickly establishing itself as an all-day coffee destination by reposting UGC from customers and bloggers local to the area. That, coupled with their late-night hours (open 'til 10:00 p.m. Mon-Sat & 9:00 p.m. on Sunday!) keeps this place bursting with activity slinging local teas and brews, coffee, and breakfast and lunch bites. 
Entertainment
East End Market
East End Market is a two-story, multipurpose event space, food hall, and garden in the Audubon Park community. Pre-pandemic, you could catch their monthly East End Evening Exchange event that kept them open after hours. On weekends, you can find tables and tents outside with local vendors! You might recognize a few residents like @royalteaus, @dochi.fl, and @winterparkbiscuitco. Keep up with @eastendmkt for their always-packed event schedule!
Shopping
Whateva Lola
Fun and colorful are the only two words to describe @whatevalola! This small business specializes in handmade accessories like earrings, rainbows, and tees. Owners Nat and Jake share tons of restocking updates, behind-the-scenes videos, and user-generated content on social. You can oftentimes vote in polls on favorite designs, colors, and stay up-to-date on item drops and giveaways!
Warehaus
Be sure to give @warehausorlando a look for vintage finds and fair trade home goods like decor and furnishings. Warehaus uses their Instagram to share new furniture that will be available first come first serve via DM. They oftentimes sell within less than an hour of posting!
Breweries
Ivanhoe Park Brewing Co.
@IvanhoeParkBrew, located in (you guessed it) Ivanhoe Village, is always adding new brews to the menu. Not only that, but they have events such as Tasty Trivia and host indie markets like @bazaar.botanica. You can also count on them to offer promos throughout the week, like half-off growler fills and 25% off for industry friends!
Whippoorwill Beer House
In the heart of the Milk District, @whippoorwillbeerhouse is your go-to for all your wine and beer needs. They post their weekly deliveries of all the best local brews and beyond on their stories. Plus, they promote their wine nights and special pop-up kitchen and events featuring local creatives like @iamdavidlawrence and @secretsocietygoods.
//
Do you have any other suggestions for our Orlando small business round-up? Let us know in the comments section — and be sure to sign up for our email newsletter, where you'll find industry inspo, freebies, and information about upcoming AAF Orlando events.
About the Author: Andrea Vargas is a freelance copywriter and content specialist with a background in influencer marketing. Based out of Orlando, FL, she has a passion for supporting small businesses and getting to know her community. When she's not writing, you can find Andrea planning her next budget travel destination, making a Spotify playlist, or practicing her calligraphy.