Location
Full Sail University - Treehouse
130 University Park Dr
Winter Park, FL 32792
Get Directions
Presented by AAF-Orlando, in conjunction with Founding Organizer, Josephine Carey, CW, and Full Sail University, the Traveling One Show Orlando is a tremendous opportunity to touch, feel, and smell the world's best ideas in advertising, design and digital marketing. For this sixth time, the prestigious, international One Show awards return to Central Florida with a special gallery exhibition and screening. This year will showcase the winning work from thirty countries: 92 Gold, 102 Silver and 129 Bronze winners; a total of 323 Pencils awarded out of 21,844 entries from seventy-three countries.
A special presentation will discuss 'How Creative and Account Teams Work,' by guests Creative Director, Beatriz Torres Marin, and Senior Digital Strategist, Carly Sutherland, from Alma Ad Agency in Miami. This native Florida agency won six One Show Pencils and Best of Show at the National ADDYs in 2017.
Set in Full Sail's trendy Treehouse, Traveling One Show Orlando is a must-see for all the advertising, design, and digital communities. This event is a rare opportunity for students to mingle with high-level industry leaders as well as to take a front row seat to view global creativity and 'Get Juiced.'
Photos from Previous Traveling One Show Orlando Events
Silver Sponsors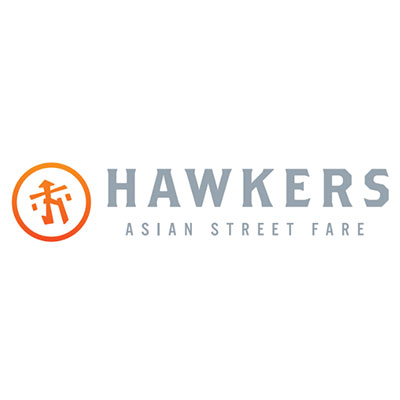 Admission:
$30 General Admission
$20 AAF-Orlando, Ad 2 Orlando, AIGA, AMA, One Club members
$10 Students with Valid ID
Payment available at the door
Schedule:
4:30 p.m. VIP Preview for sponsors and volunteers
5:30 p.m. Gallery Exhibition with appetizers from Hawkers
6:30 p.m. 2017 Creative Trends in Creativity
7:25 p.m. Creative Director Beatriz Torres Marin and Carly Sutherland, Senior Digital Strategist, of Alma Advertising, Miami - How Creative and Account Teams Work (winning 6 One Show Pencils for 2017 and National Addys)
8:30 p.m. Raffle
About Alma Ad Agency:
Alma Ad Agency, Miami-based, is good at finding the soul of a brand (which Alma happens to mean "soul" in Spanish). They won their first two digital-only clients, Netflix and JC Penney, last year and raided Facebook to hire its first digital VP. Those wins helped boost overall revenue by 11%.
Alma won 2017 Multicultural Agency of the Year.
Creative Director Beatriz Torres Marin and Carly Sutherland, Senior Digital Strategist, will present how creative and accounting work together to build winning work. The pieces that won both at the One Show and the National Addys this year are: Netflix – Spanish Lessons, Netflix – Episode Leak, Sprint – The Last Emoji, Kingsford – Predators Print Campaign.
About One Club:
The One Club, producer of the prestigious One Show and Creative Week, is the world's foremost non-profit organization recognizing creative excellence in advertising and design. The One Show honors the best work across all disciplines, including Advertising, Interactive, Design and Branded Entertainment. Creative Week takes place in New York City every May and is the preeminent festival celebrating the intersection of advertising and the arts.
You can follow The One Club at www.oneclub.org, on Facebook, and Twitter.